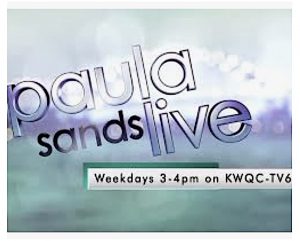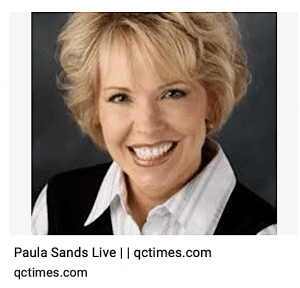 Scott M. Haskins, Author of How To Save Your Pet From A Disaster, was interviewed today, as the featured expert for the Pet Care segment of the program by TV Host and Interviewer Paula Sands Live variety talk show featuring the people, places and events of the Quad-Cities, weekdays at 3:00pm on KWQC-TV6 (NBC affiliate). The Quad Cities is a region of five cities (originally four) in the U.S. states of Iowa and Illinois: Davenport and Bettendorf in southeastern Iowa, and Rock Island, Moline, and East Moline in northwestern Illinois.
The program manager found Mr. Scott Haskins, author of the Save Your Stuff Series and co-author of the international award winning "Best Pet Care Guidebook in 2020" on ExpertClick.com . He is a lively guest, is always highly praised for the interview and has extensive experience "mixing it up" with the media. More here about media experience: https://www.FineArtConservationLab.com/media-room/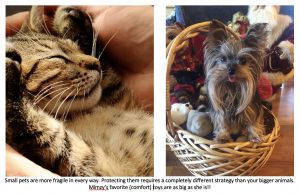 The interview focused on the unexpected but most common "disaster" that causes injury to pets and owners alike. From a statistics point of view, you are in the huge majority if you drive with your house pet in the car. AND, you are in the huge majority if you are an owner that does not strap in or secure your pet during the ride.
You may be surprised that you don't need to have a zombie apocalypse to have a disaster. Your pet can be terrified by your simple swerving to avoid an accident that throws the pet across the car. Or loud noises that unnerve and disorient the pet. Open the door and it bolts in terror. That would be a disaster, especially if you are not prepared.
Paula Sands immediately focused in the interview on the real-life experience of co-author, Diane Stevenett and her very big New Zealand Huntaway, Jake. When a truck darted through traffic, the collision sent her and her dear unrestrained companion flying through the windshield. While they both seemed to recover, Jake's injuries later proved to be the cause of his demise. Diane, tearfully laments that if she had known what she knows now after writing this book, Jake would still be with her today.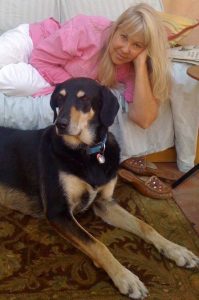 According to the National Safety Council, If a car crashes at a speed of 25mph, an airborne dog can develop projectile forces equaling 40 times its weight. For example, a German Shepherd weighing 75 lbs can impact with a force of 3000 lbs. So, do the math with your dog or cat. Jake was much bigger than a shepherd and Diane got lucky, in a way. This is enough force to be lethal for a driver or passenger and in the least, cause great damage as the pet is thrown through the cabin and, sometimes as she experienced, out the front windshield.
According to the American Automobile Association, over 80% of dog owners drive with their pets in the car. Over 84% who drive with their pet, do not restrain them in the car. In 2013, 172,000 children were in car crashes with injuries and the National Highway Traffic Safety Administration (NHTSA) estimates that of those crashes with children who were injured, over 80% had pets on board. Its not just about the pet…
  Protecting your pet is not only about the care of your pet, but the pet can be a distraction causing a more serious situation than it would be otherwise, which often involves children. Also, besides experiencing whiplash, the driver would be hit with the pet which has become a projectile.
Paula Sands Live was an entertaining, educational, quality lively show: very enjoyable, professionally run. We are grateful to have had the opportunity to contribute.
Scott M. Haskins  (805 570 4140 mobile) faclartdoc@gmail.com
Art Conservator/ Restorer of Paintings (40 years)
Award Winning Author – Save Your Stuff Series;
4 books, blogs, articles, social media
Speaker, webinars
(House pets and heirlooms don't mix: we always have several heirlooms/artworks in the restoration lab that have been damaged by pets at great expense -and panic- to the owner)